Box Ladders
You can use Box Ladders for free in 2022! Order now
A Box Ladder is a ladder tournament broken down into round robins (boxes). At the end of a period players are regrouped using promotion, relegation and addition of new entries. Our Box Ladder supports many racket sports like Tennis, Padel, Badminton and Squash.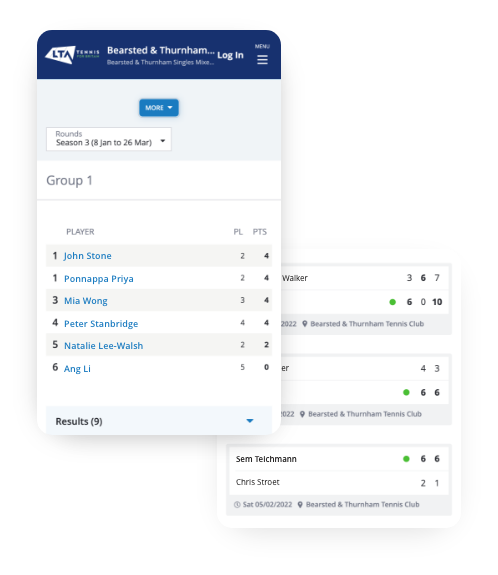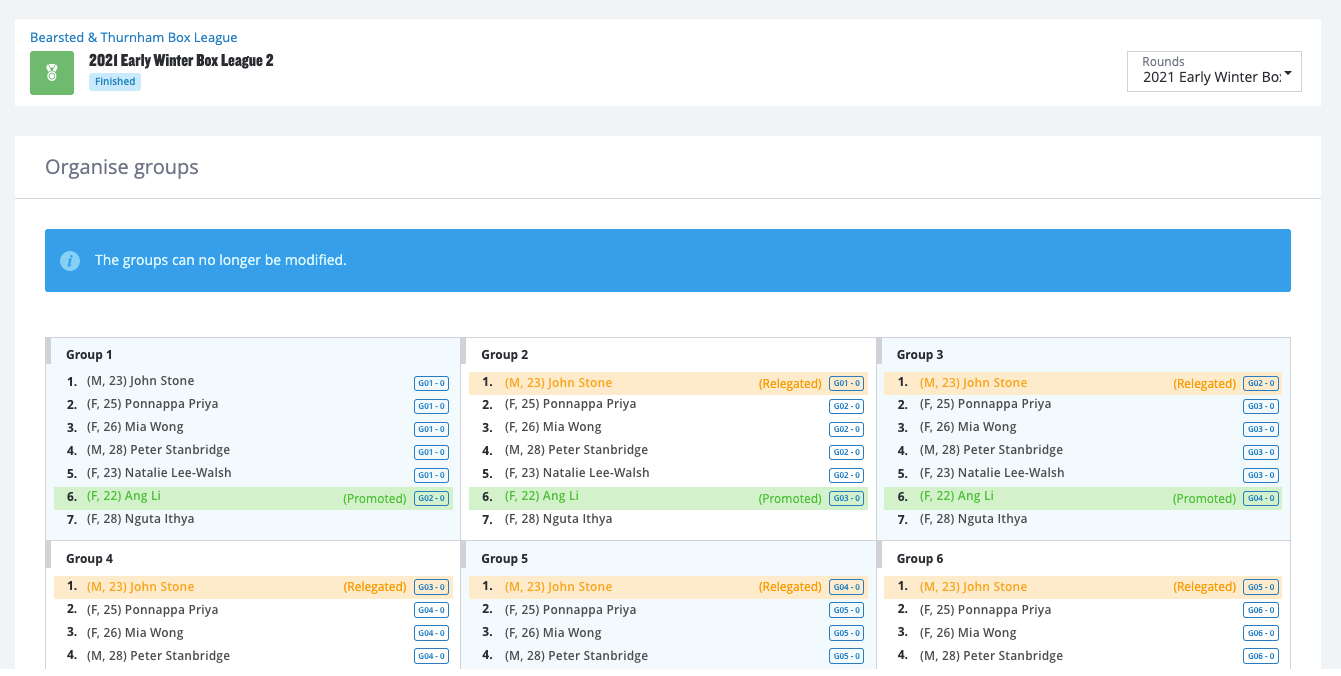 Box Ladders features
Select your own group sizes
Singles and Doubles
Group players at their own level to create exciting matches
Specify start and end-dates of your playing period
Players will see contact details of their opponents and schedule their own matches
Players enter their own results, or the admin can do it!
Standings are updated immediately
Integrated on tournamentsoftware.com, one single platform
Results can be fed to the ITF's World Tennis Number
Mobile friendly solution, works on any device
Trusted
Already trusted by international federations.
Come aboard.
Order now
You will be redirected to our order page at tournamentsoftware.com